Book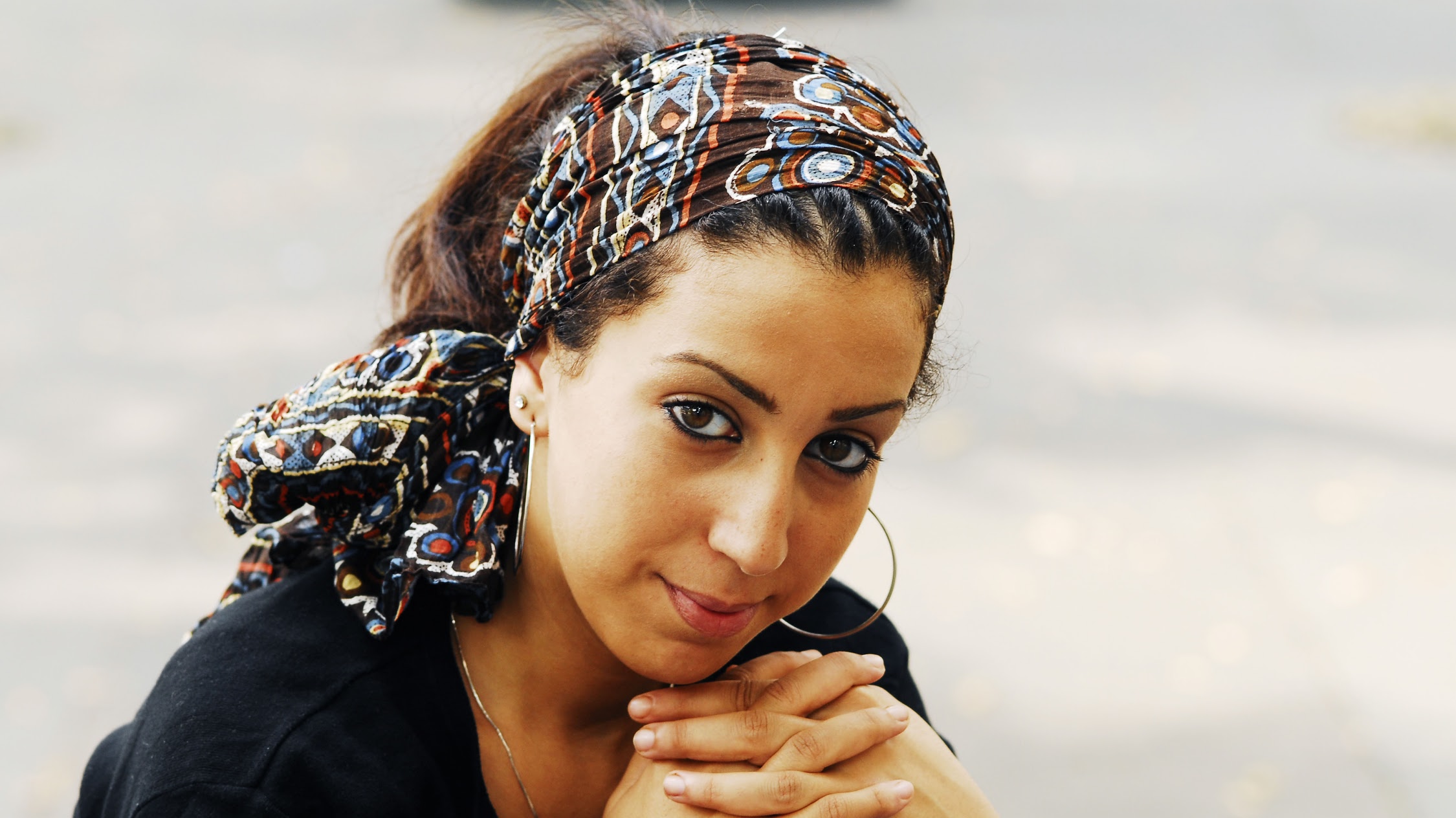 Faïza Guène si è imposta come una delle voci più originali della letteratura francese contemporanea
---
Una cro­na­ca sen­si­bi­le e diver­ten­te, un sot­ti­le ritrat­to di un'epoca, in cui tut­ti i para­me­tri di rife­ri­men­to sono in fran­tu­mi. "Un uomo non pian­ge mai" rac­con­ta con gar­bo e sen­si­bi­li­tà la sto­ria di una fami­glia alge­ri­na emi­gra­ta in Fran­cia. Nato a Niz­za da geni­to­ri alge­ri­ni, Mou­rad Chen­noun vor­reb­be costruir­si un desti­no. Il suo peg­gior incu­bo: diven­ta­re un vec­chio ragaz­zo obe­so con i capel­li sale e pepe, nutri­to da sua madre a base di olio di frit­tu­ra. Per evi­ta­re que­sto, dovrà eman­ci­par­si da una pesan­te sto­ria fami­lia­re. Ma è vera­men­te nel­la rot­tu­ra che diven­te­rà pie­na­men­te se stes­so? "Que­sto bel­lis­si­mo roman­zo ci dice mol­to di più sul­la vita che tut­ti i trat­ta­ti di socio­lo­gia e discor­si poli­ti­ci" (L'Express). Dal suo pri­mo roman­zo ("Kif Kif doma­ni", Mon­da­do­ri, 2005), Faï­za Guè­ne si è impo­sta come una del­le voci più ori­gi­na­li del­la let­te­ra­tu­ra fran­ce­se con­tem­po­ra­nea.
Une chro­ni­que sen­si­ble et drô­le, un por­trait sub­til d'une ère, dans laquel­le tous les repè­res sont bri­sées. "Un hom­me ça ne pleu­re pas" avec grâ­ce et sen­si­bi­li­té racon­te l'histoire d'une famil­le algé­rien­ne émigré en France. Né à Nice de paren­ts algé­riens, Mou­rad vou­drait se for­ger un destin. Son pire cau­che­mar : deve­nir un vieux garçon obè­se aux che­veux poi­vre et sel, nour­ri par sa mère à base d'huile de fri­tu­re. Pour éviter d'en arri­ver là, il lui fau­dra se défai­re d'un héri­ta­ge fami­lial pesant. Mais est-ce vrai­ment dans la rup­tu­re qu'on devient plei­ne­ment soi‑même? "Ce très beau roman en dit beau­coup plus sur la vie que tous les trai­tés de socio­lo­gie ou les discours poli­ti­ques." (L'Express) Dès son pre­mier roman ("Kif­fe kif­fe demain", Hachet­te lit­té­ra­tu­res, 2004), Faï­za Guè­ne s'est impo­sée com­me une des voix les plus ori­gi­na­les de la lit­té­ra­tu­re fra­nçai­se con­tem­po­rai­ne. A sen­si­ti­ve and fun­ny chro­ni­cle, a sub­tle por­trait of an era, in which all the ben­ch­marks are shat­te­red. "A man never cries" with gra­ce and sen­si­ti­vi­ty, tells the sto­ry of an Alge­rian fami­ly immi­gra­ted to Fran­ce.
Born in Nice from Alge­rian paren­ts, Mou­rad Chen­noun would like to build his desti­ny. His wor­st night­ma­re: to beco­me an obe­se old boy with salt and pep­per hair, fed by his mother with coo­king oil. To avoid this, it will have empo­we­red from a hea­vy fami­ly histo­ry. But it is real­ly in the break that will beco­me ful­ly him­self? "This beau­ti­ful novel says a lot more about life than any socio­lo­gy trea­ties or poli­ti­cal discour­se." (L'Express) Sin­ce her fir­st novel ("Kif­fe gets off tomor­row", Hachet­te Lite­ra­tu­re, 2004) Faï­za Guè­ne has beco­me one of the most ori­gi­nal voi­ces in con­tem­po­ra­ry French lite­ra­tu­re.
Autore / Author

---
Faï­za Guè­ne nasce nel 1985 a Bobi­gny, in Fran­cia, da geni­to­ri di ori­gi­ne alge­ri­na, e cre­sce a Pan­tin, nel­la ban­lieue "incendiaria"a nord-est di Pari­gi, dove cono­sce la real­tà del sot­to­bo­sco urba­no che spin­ge pove­ri e immi­gra­ti all'auto-emarginazione. Grazie all'incoraggiamento del pro­fes­so­re di Fran­ce­se che la segue al liceo, Faï­za pub­bli­ca il suo pri­mo libro all'età di 19 anni ("Kif­fe Kif­fe, demain", 2004). Accol­to come il pro­to­ti­po de nuo­vo roman­zo "socia­le" fran­ce­se, il libro è tra­dot­to in 26 lin­gue e ven­de oltre 400.000 copie. L'autrice diven­ta, così, la por­ta­vo­ce di un disa­gio tut­to fran­ce­se, quel­lo dei "ban­lieu­sards". Faï­za Guè­ne è anche autri­ce di cor­to­me­trag­gi e docu­men­ta­ri.
Faï­za Guè­ne is a French wri­ter and direc­tor. Born in Bobi­gny, Fran­ce in 1985 to paren­ts of Alge­rian ori­gin she is best kno­wn for her two novels, "Kif­fe kif­fe demain" and "Du rêve pour les oufs". She has also direc­ted seve­ral short films, inclu­ding "Rien que des mots". Guène grew up in Pan­tin, in the nor­thea­stern suburbs of Paris. She atten­ded Col­lè­ge Jean Jau­rès fol­lo­wed by Lycée Mar­ce­lin Ber­the­lot in Pan­tin. She began stu­dies in socio­lo­gy at Uni­ver­si­té Paris

VIII

, in St-Denis, befo­re aban­do­ning them to pur­sue wri­ting and direc­ting full-time. "Kif­fe kif­fe demain" was publi­shed in 2004 when Guè­ne was nine­teen years old. The novel has sold over 400,000 copies and been trans­la­ted into twen­ty-six dif­fe­rent lan­gua­ges.
Faï­za Guè­ne est née en 1985 à Bobi­gny. Ses paren­ts sont ori­gi­nai­res de l'ouest de l'Algérie (d'Aïn Témou­chent). Elle a un frè­re et une sœur et a gran­di par­mi eux à Pan­tin, aux Cour­til­liè­res, un quar­tier dit « sen­si­ble ». Pas­sion­née par la lec­tu­re et le des­sin, Faï­za est une enfant pré­co­ce qui sau­te sa clas­se de

CP

car elle sait déjà lire. Quand son insti­tu­teur lui a deman­dé com­ment elle a fait, elle lui a répon­du « en regar­dant la Roue de la For­tu­ne ». Faï­za se fait remar­quer à l'âge de 13 ans en fré­quen­tant assi­dû­ment un ate­lier d'écriture audio­vi­suel­le à Pan­tin, diri­gé par l'association Les Engrai­neurs. De l'âge de 13 à 17 ans, elle écrit et réa­li­se 5 courts‑métrages en vidéo dont cer­tains seront pri­més dans des festi­vals. Après avoir obte­nu une sub­ven­tion du Cen­tre Natio­nal du Ciné­ma à 18 ans, elle réa­li­se un moyen‑métrage en Super 16 mm, "Rien que des mots", dans lequel elle fera même jouer sa mère. Durant la même année elle com­men­ce­ra son roman "Kif­fe Kif­fe demain" qu'elle écri­ra « com­me un loi­sir ». Après avoir rédi­gé une tren­tai­ne de pages « au sty­lo plu­me sur des feuil­les de clas­seur », son pro­fes­seur de fra­nçais lit ce tex­te et l'envoie à la mai­son d'édition Hachet­te Livre sans en aver­tir Faïza. Une semai­ne plus tard, elle reçoit le coup de fil qui va chan­ger sa vie. L'éditrice, Isa­bel­le Seguin, lui pro­po­se de signer un con­trat et de ter­mi­ner la rédac­tion du roman. À la sor­tie du livre, en sep­tem­bre 2004, une jour­na­li­ste du Nou­vel Obser­va­teur con­sa­cre une dou­ble page à Faï­za et encen­se le livre. La tor­na­de média­ti­que com­men­ce alors et "Kif­fe Kif­fe demain" se vend à plus de 400.000 exem­plai­res et sera tra­duit dans plus de 26 langues. Toujours dans la vei­ne de la comé­die socia­le, en 2006, Faï­za publie "Du rêve pour les oufs" puis "Les Gens du Bal­to" en 2008.
Traduttore / Translator

---
Fede­ri­ca Pisto­no è lau­rea­ta in Giu­ri­spru­den­za e in Lin­gua e Let­te­ra­tu­ra ara­ba. Ha appro­fon­di­to lo stu­dio del­la lin­gua ara­ba a San'a, al Cai­ro e soprat­tut­to a Dama­sco, dove ha sog­gior­na­to a lun­go. I suoi inte­res­si ruo­ta­no intor­no alla let­te­ra­tu­ra ara­ba con­tem­po­ra­nea, in par­ti­co­la­re alla nar­ra­ti­va siria­na, e al roman­zo ara­bo fran­co­fo­no. Tra­dut­tri­ce let­te­ra­ria, ha tra­dot­to diver­si roman­zi dall'arabo. Tra­dut­tri­ce edi­to­ria­le, da alcu­ni anni tra­du­ce arti­co­li dall'arabo per gior­na­li e testa­te onli­ne. È attual­men­te impe­gna­ta in un Dot­to­ra­to di ricer­ca in Civil­tà isla­mi­ca pres­so l' Uni­ver­si­tà La Sapien­za di Roma.
Fede­ri­ca Pisto­no is cur­ren­tly doing her PhD in Isla­mic civi­li­sa­tion at the La Sapien­za Uni­ver­si­ty in Rome. As a lite­ra­ry trans­la­tor from Ara­bic and French into Ita­lian, sin­ce 2010 she has been focu­sing on dif­fe­rent Arab voi­ces – wri­ters such as Ghas­san Kana­fa­ni, Zaka­riyya Tamer, Bahaa Taher, Fadi Azzam, Inaam Kacha­chi, Musta­fa Kha­li­fa, Muh­sin Al-Ram­li, Nihad Sirees, Badriyya al-Bishr – with the aim of sprea­ding the beau­ty of con­tem­po­ra­ry Ara­bic lite­ra­tu­re among the Ita­lian rea­ders as much as she can, this is why sin­ce 2012, she runs her own blog about con­tem­po­ra­ry Ara­bic lite­ra­tu­re. Sin­ce 2013 she is part of the edi­to­rial stuff of "Diwan" Book Series, publi­shed by Castel­vec­chi Pub., besi­des her work as a trans­la­tor and edi­tor, for the onli­ne new­spa­per Info­pal, which deals with infor­ma­tion about Pale­sti­ne and the Midd­le East.
Fede­ri­ca Pisto­no tra­vail­le com­me tra­duc­tri­ce lit­té­rai­re et elle a con­tri­bué à fai­re con­nai­tre en Ita­lie plu­sieurs écri­vains ara­bes, par­mi lesquels Ghas­san Kana­fa­ni, Zaka­ryya Tamer, Fadi 'Azzam, Inaam Kacha­chi, Baha Taher, Muh­sin Al-Ram­li, Mou­sta­pha Kha­li­fa, Nihad Sirees, Badriya al-Bishr et Muham­mad Dibo. Elle tra­vail­le aus­si com­me tra­duc­tri­ce pour les jour­naux en ligne. Elle entre­prend actuel­le­ment un doc­to­rat dans la Civi­li­sa­tion isla­mi­que à l' Uni­ver­si­té La Sapien­za à Rome.