Book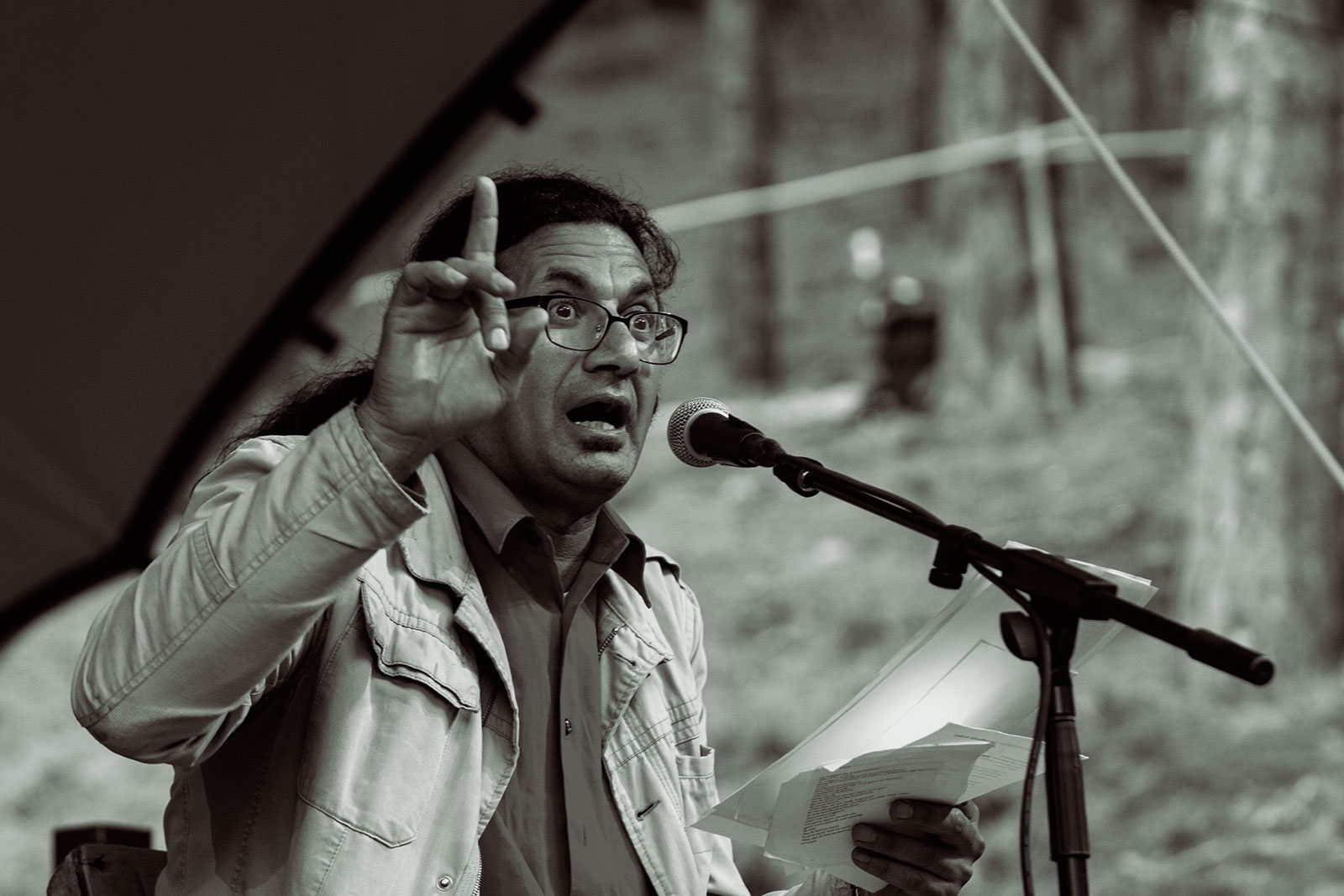 Andò al repar­to dei libri usa­ti, aprì l'Enciclopedia per ragaz­zi a tre fio­ri­ni e mez­zo e cer­cò la paro­la "vola­re". Pen­sò allo spa­zio che era rima­sto impri­gio­na­to nel vio­li­no di Anto­nio Stra­di­va­ri dal 1713 e che era vola­to via nel nego­zio dell'usato… Osser­vò le ali d'acciaio degli aero­pla­ni e … Capì che il pic­co­lo spa­zio den­tro il vio­li­no pote­va far vola­re una per­so­na più in alto di tut­to quell'acciaio.
Geert è un ragaz­zo auti­sti­co, figlio di una madre alco­li­sta, Jani­ne. Geert, ha una men­te inso­li­ta, pura e inno­cen­te, pren­de le paro­le alla let­te­ra, sen­za fil­tro. Quan­do sua madre gli dice, che pri­ma di fare l'amore con una don­na, deve aspet­ta­re che sia bagna­ta, lui get­ta addos­so alla sua ragaz­za un cati­no d'acqua. Geert ama smon­ta­re le cose e ricom­bi­na­re le com­po­nen­ti for­man­do nuo­vi ogget­ti, sco­pre così il suo talen­to, costrui­re vio­li­ni rias­sem­blan­do il legno dei diva­ni "era con­vin­to che il loro legno, che ave­va tra­ghet­ta­to tan­ti cor­pi nel mon­do del son­no, potes­se far usci­re le note più facil­men­te". Ini­zia per lui un fio­ren­te busi­ness, che lo por­te­rà alla fama mondiale.Parallelamente alla sua atti­vi­tà, Geert si pren­de cura di un pic­cio­ne viag­gia­to­re che ritor­na sem­pre a lui dopo il volo, è pro­prio dall'attenta osser­va­zio­ne del pic­cio­ne che avrà l'intuizione genia­le che gli cam­bie­rà l'esistenza. Tut­te le azio­ni e osses­sio­ni del­la sua vita per quan­to s‑combinate, pos­sa­no appa­ri­re, for­ma­no una sor­pren­den­te uni­tà per Geert, che vola alto, nel suo incre­di­bi­le e inaf­fer­ra­bi­le mon­do segre­to. Secon­do volu­me del­la col­la­na "Altria­ra­bi migran­te" – pro­get­to sele­zio­na­to nel 2015 dall'Unione Euro­pea nell'ambito del Pro­gram­ma "Euro­pa Crea­ti­va" – che descri­ve i linea­men­ti del­la nuo­va geo­gra­fia cul­tu­ra­le euro­pea, trat­teg­gia il nuo­vo tes­su­to socia­le mul­ti­cul­tu­ra­le, mul­tiet­ni­co e plu­ri­re­li­gio­so di cui sono com­po­ste le nostre cit­tà. Rac­co­glie le ope­re di gio­va­ni auto­ri euro­pei con radi­ci ara­be: attra­ver­so l'arte e la let­te­ra­tu­ra di que­ste ope­re riu­scia­mo a deco­di­fi­ca­re la socie­tà con­tem­po­ra­nea, a intui­re e cono­sce­re la vita che si nascon­de die­tro a un nome, sen­za fer­mar­si all'apparenza glo­ba­liz­zan­te del­la super­fi­cia­li­tà.
Geert is an auti­stic boy, born to Jani­ne, his alco­ho­lic mother. He takes things lite­ral­ly and con­si­ders lan­gua­ge some­thing that means exac­tly what it says.
Take the word in Dutch for 'to move' which is 'verhui­zen' and con­tains the word 'ver', which means 'far away'. So 'verhui­zen' should, in Geert's view, also take pla­ce far away. Also, when his mother tells him that he should make a girl wet befo­re making love to her he thro­ws a buc­ket of water over a girl. Things just don't work the way he thinks they should.
Becau­se of the way his mind works, he likes to add up things, and com­bi­nes dif­fe­rent machi­nes in order to con­struct new objec­ts. Throu­gh this, he disco­vers his talent of buil­ding vio­lins out of ben­ches, and starts a pro­spe­rous busi­ness by sel­ling them to a Ger­man mer­chant. He com­bi­nes this busi­ness with caring for a car­rier pigeon that always returns to him after fly­ing. As dispa­ra­te as all the­se actions and obses­sions may seem, they still form a uni­ty for Geert, and the rea­der is per­mit­ted a stran­ge but fasci­na­ting insight into his unu­sual, yet pure and inno­cent, mind.
Op haar zeven­tien­de wordt Jani­ne zwan­ger tij­dens een fee­st­je in een schuur. Een onge­lu­k­je. Haar zoon Geert is een genia­le auti­st. Omdat haar ouders zeer gelo­vig zijn en Jani­ne niet weet ? of niet wil weten ? wie van de jon­gens in de schuur de vader is, denkt zij dat ze moe­der, vader, opa, oma en de hele fami­lie voor het kind moet zijn. Wan­neer Geert een beroe­m­de viool­bou­wer wordt, zegt Jani­ne dat het tijd is dat hij weg­gaat. In zijn nieu­we huis, dat nog van een dui­ven­mel­ker is gewee­st, opent een post­duif de wereld van Geert. Elke keer als hij de dof­fer op het inter­net zet en gra­tis laat afha­len, komt het dier terug en zo ont­moet Geert steeds nieu­we men­sen. Om ervoor te zor­gen dat de post­duif niet teru­g­komt, brengt hij hem zel­fs naar het mee­st zui­de­li­j­ke punt van het land. Maar de duif komt terug en veran­dert het leven van Geert eens en voor alti­jd.
Rodaan Al Gali­di, Pre­mio Euro­peo per la Let­te­ra­tu­ra, scri­ve in olan­de­se, lin­gua che ha impa­ra­to da auto­di­dat­ta. Arri­va­to nei Pae­si Bas­si nel 1998 la sua richie­sta di asi­lo era sta­ta rifiu­ta­ta e non gli era quin­di per­mes­so segui­re i cor­si uffi­cia­li di lin­gua olan­de­se. Al Gali­di è con­si­de­ra­to oggi uno scrit­to­re olan­de­se e rice­ve rego­lar­men­te uno sti­pen­dio da Isti­tu­ti fiam­min­ghi e olan­de­si.
Rodaan Al Gali­di is a Dutch poet and nove­li­st of Ira­qi descent. He stu­died engi­nee­ring in his nati­ve Iraq and fled abroad in 1992. In 1998 he arri­ved in the Nether­lands, but his appli­ca­tion for asy­lum was denied. He then moved to the Flan­ders, whe­re he began wri­ting in Dutch. In 2007 he bene­fit­ted from the gene­ral par­don which ena­bled thou­sands of migran­ts to obtain a resi­den­ce per­mit in the Nether­lands. In 2011, he won the EU Lite­ra­ry Pri­ze for his novel De auti­st en de post­duif.
Rodaan Al Gali­di is een Neder­land­se dich­ter en romans­schri­j­ver van Iraak­se afkom­st. Hij stu­deer­de in Irak af als inge­nieur en vlu­cht­te daar­na uit zijn land. In 1998 kwam hij in Neder­land tere­cht, waar hij asiel tever­geefs aan­vroeg. Hij verhui­sde dan naar Vlaan­de­ren en daar begon hij in het Neder­lands te schri­j­ven. In 2007 kon hij genie­ten van het gene­raal par­don in Neder­land, waar­mee dui­zen­den migran­ten een ver­bli­jf­sver­gun­ning toe­ge­kend kre­gen. In 2011 werd zijn roman De auti­st en de post­duif bekroond met de Pri­js voor Lite­ra­tuur van de Euro­pe­se Unie.
Tra­dut­to­re / Trans­la­tor
Ste­fa­no Musil­li è lau­rea­to in inter­pre­ta­zio­ne di con­fe­ren­za all'Università di Trie­ste e spe­cia­liz­za­to in tra­du­zio­ne dite­sti post­co­lo­nia­li all'Università di Pisa. Ha inse­gna­to Lin­gua e Cul­tu­ra ita­lia­na all'Università di Cit­tà del Capo e ha tenu­to work­shop di tra­du­zio­ne alle uni­ver­si­tà di Pado­va e di Trie­ste. Tra­du­ce nar­ra­ti­va e sag­gi­sti­ca dal neer­lan­de­se e dall'inglese.
Ste­fa­no Musil­li gra­dua­ted in con­fe­ren­ce inter­pre­ting at the Uni­ver­si­ty of Trie­ste and spe­cia­li­sed in trans­la­tion of post­co­lo­nial tex­ts at the Uni­ver­si­ty of Pisa. He taught Ita­lian Lan­gua­ge and Cul­tu­re at the Uni­ver­si­ty of Cape Town and held trans­la­tion work­shops at the uni­ver­si­ties of Padua and Trie­ste. He trans­la­tes fic­tion and non-fic­tion from Dutch and English.
Ste­fa­no Musil­li stu­deer­de con­fe­ren­tie­tol­ken aan de Uni­ver­si­teit van Trië­st en spe­cia­li­seer­de in het ver­ta­len van post­ko­lo­nia­le tek­sten aan de Uni­ver­si­teit van Pisa. Hij gaf les­sen in Ita­liaan­se taal en cul­tuur aan de Uni­ver­si­teit van Kaap­stad en hield ver­taal­work­shops aan de uni­ver­si­tei­ten van Padua en Trië­st. Hij ver­taalt fic­tie en non-fic­tie uit het Neder­lands en het Engels.