Book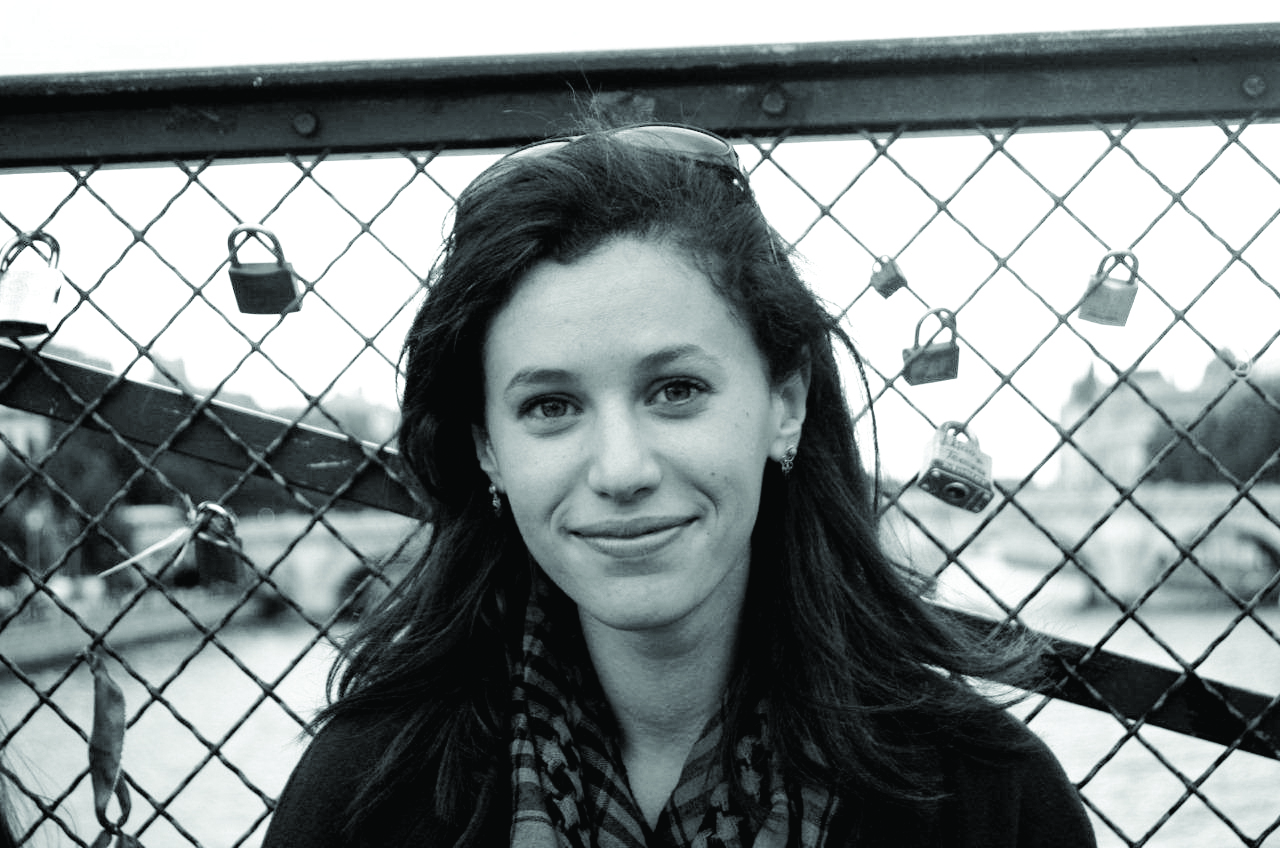 Una radiografia dell'Algeria contemporanea, ma più in generale della condizione umana. Vincitore del Prix de la Vocation
---
Un vec­chio palaz­zo nel cuo­re di Alge­ri, uno di quei posti in cui nes­su­no vor­reb­be abi­ta­re… Una fami­glia vive lì, al cen­tro del­le chiac­chie­re e dei pet­te­go­lez­zi del vici­na­to. Sarah, la sorel­la mag­gio­re, pas­sa le sue gior­na­te a dipin­ge­re. Adel e Yasmi­ne, i suoi fra­tel­li in pas­sa­to mol­to inti­mi, non rie­sco­no più a par­lar­si. Adel ha un segre­to che lo sve­glia nel cuo­re del­la not­te, Yasmi­ne è così bel­la da sem­bra­re un abi­tan­te di un altro pia­ne­ta. Sarà ogni mem­bro del­la fami­glia a rac­con­tar­ci la sua ver­sio­ne dei fat­ti. Una radio­gra­fia dell'Algeria con­tem­po­ra­nea, ma più in gene­ra­le del­la con­di­zio­ne uma­na. Vin­ci­to­re del Prix de la Voca­tion.
An old buil­ding in the cen­tre of Algiers, the sort of pla­ce no one choo­ses to live… A fami­ly lives the­re, in the midd­le of rumours and gos­sip of the nei­gh­bou­rhood. The elde­st, Sarah, has retur­ned to the fold with her daughter and her husband becau­se the lat­ter has lost his mind; she spends her days shut in, pain­ting as if to invent ano­ther world for her. Her bro­ther and sister, Adel and Yasmi­ne, used to be clo­se but, as adul­ts, they have chan­ged and no lon­ger talk to each other, they mere­ly guess what the other is thin­king. Adel har­bours a secret that's suf­fo­ca­ting him and wakes him in the midd­le of the night. Yasmi­ne is so beau­ti­ful, that she seems stran­ge, she her­self feels estran­ged from the rea­li­ty around her. Kaou­ther Adimi's sen­si­ti­ve, dark and vio­lent fir­st novel scru­ti­ni­ses a con­tem­po­ra­ry socie­ty with all its hopes and suf­fe­ring, a socie­ty in which a fee­ling of deta­ch­ment is the only com­mon deno­mi­na­tor for a group of indi­vi­duals who live along­si­de each other but never meet.
C'est un immeu­ble au coeur d'Alger, le gen­re d'endroit que l'on ne choi­sit pas d'habiter… Une famil­le vit là, au milieu de rumeurs et de rago­ts du quar­tier. L'aînée, Sarah, est reve­nu au ber­cail avec sa fil­le et son mari car ce der­nier a per­du la rai­son, elle pas­se ses jour­nées enfer­més, à pein­dre com­me ont s'invente un ail­leurs. Son frè­re et sa sœur, Adel et Yasmi­ne, étaient pro­ches naguè­re, mais désor­mais adul­tes, ils ont chan­gé et ne se par­lent plus, ils se devi­nent. Adel por­te un secret, qui l'étouffe et le réveil­le au milieu de la nuit. Yasmi­ne est si bel­le, qu'elle sem­ble étran­ge, elle même se sen­te étran­gè­re à la réa­li­té qui l'entoure. Sen­si­bles, som­bre et vio­lent, ce pre­mier roman de Kaou­ther Adi­mi scru­te une socié­té con­tem­po­rai­ne avec tous ses espoirs et ses souf­fran­ces, une socié­té dans laquel­le un sen­ti­ment de déta­che­ment est le seul déno­mi­na­teur com­mun pour un grou­pe de per­son­nes qui vivent à côté les uns des autres, mais ne se ren­con­trent jamais.
Autore / Author

---
Kaou­ther Adi­mi è nata ad Alge­ri nel 1986. Nel 1994, dopo aver tra­scor­so quat­tro anni in Fran­cia, tor­na nel­la sua cit­tà nata­le. Ad Alge­ri si lau­rea in Let­te­ra­tu­ra francese. Stabilitasi a Pari­gi nel 2009, ha con­se­gui­to un master in Let­te­re moder­ne e Mana­ge­ment del­le risor­se uma­ne. Nel 2010 l'editore alge­ri­no Bar­za­kh pub­bli­ca il suo pri­mo roman­zo "Des bal­le­ri­nes de papicha", pubblicato nuo­va­men­te da Actes Sud nel 2011, con il tito­lo "L'envers des autres". Con que­sto libro la Adi­mi ottie­ne il Prix de la Voca­tion nel 2011. Nell'ottobre 2015 è sta­to pub­bli­ca­to il suo secon­do roman­zo "Des pier­res dans ma poche" con l'editore Bar­za­kh.
Kaou­ther Adi­mi, née en 1986 à Alger, a obte­nu une licen­ce de lan­gue et lit­té­ra­tu­re fra­nçai­ses en Algé­rie avant de s'installer à Paris, où elle vit depuis 2009 et ter­mi­ne un master de let­tres moder­nes et mana­ge­ment inter­na­tio­nal des res­sour­ces humai­nes. Ses nou­vel­les ont été distin­guées à deux repri­ses par le prix du jeu­ne écri­vain fran­co­pho­ne de Muret (2006 et 2008) et par le prix du

FELIV

(Festi­val inter­na­tio­nal de la lit­té­ra­tu­re et du livre de jeu­nes­se d'Alger) en 2008. "L'Envers des autres", son pre­mier roman publié en mai 2011 aux éditions Actes Sud a aupa­ra­vant été édité en Algé­rie par les éditions Bar­za­kh sous le titre Des bal­le­ri­nes de papi­cha en juin 2010.
Kaou­ther Adi­mi was born in Algiers in 1986 and ear­ned a degree in French lan­gua­ge and lite­ra­tu­re befo­re moving to Paris, where she obtai­ned a Master in modern lite­ra­tu­re and human resour­ces mana­ge­ment. She cur­ren­tly lives in Paris. Her short sto­ries have been awar­ded the Muret pri­ze for a young French-spea­king wri­ter twi­ce (2006 and 2008) and in 2008 she won the Prix du

FELIV

at the Algiers inter­na­tio­nal Festi­val for lite­ra­tu­re and children's book. "L'Envers des autres" is her fir­st book.
Traduttore / Translator

---
Fede­ri­ca Pisto­no è lau­rea­ta in Giu­ri­spru­den­za e in Lin­gua e Let­te­ra­tu­ra ara­ba. Ha appro­fon­di­to lo stu­dio del­la lin­gua ara­ba a San'a, al Cai­ro e soprat­tut­to a Dama­sco, dove ha sog­gior­na­to a lun­go. I suoi inte­res­si ruo­ta­no intor­no alla let­te­ra­tu­ra ara­ba con­tem­po­ra­nea, in par­ti­co­la­re alla nar­ra­ti­va siria­na, e al roman­zo ara­bo fran­co­fo­no. Tra­dut­tri­ce let­te­ra­ria, ha tra­dot­to diver­si roman­zi dall'arabo. Tra­dut­tri­ce edi­to­ria­le, da alcu­ni anni tra­du­ce arti­co­li dall'arabo per gior­na­li e testa­te onli­ne. È attual­men­te impe­gna­ta in un Dot­to­ra­to di ricer­ca in Civil­tà isla­mi­ca pres­so l' Uni­ver­si­tà La Sapien­za di Roma.
Fede­ri­ca Pisto­no is cur­ren­tly doing her PhD in Isla­mic civi­li­sa­tion at the La Sapien­za Uni­ver­si­ty in Rome. As a lite­ra­ry trans­la­tor from Ara­bic and French into Ita­lian, sin­ce 2010 she has been focu­sing on dif­fe­rent Arab voi­ces – wri­ters such as Ghas­san Kana­fa­ni, Zaka­riyya Tamer, Bahaa Taher, Fadi Azzam, Inaam Kacha­chi, Musta­fa Kha­li­fa, Muh­sin Al-Ram­li, Nihad Sirees, Badriyya al-Bishr – with the aim of sprea­ding the beau­ty of con­tem­po­ra­ry Ara­bic lite­ra­tu­re among the Ita­lian rea­ders as much as she can, this is why sin­ce 2012, she runs her own blog about con­tem­po­ra­ry Ara­bic lite­ra­tu­re. Sin­ce 2013 she is part of the edi­to­rial stuff of "Diwan" Book Series, publi­shed by Castel­vec­chi Pub., besi­des her work as a trans­la­tor and edi­tor, for the onli­ne new­spa­per Info­pal, which deals with infor­ma­tion about Pale­sti­ne and the Midd­le East.
Fede­ri­ca Pisto­no tra­vail­le com­me tra­duc­tri­ce lit­té­rai­re et elle a con­tri­bué à fai­re con­nai­tre en Ita­lie plu­sieurs écri­vains ara­bes, par­mi lesquels Ghas­san Kana­fa­ni, Zaka­ryya Tamer, Fadi 'Azzam, Inaam Kacha­chi, Baha Taher, Muh­sin Al-Ram­li, Mou­sta­pha Kha­li­fa, Nihad Sirees, Badriya al-Bishr et Muham­mad Dibo. Elle tra­vail­le aus­si com­me tra­duc­tri­ce pour les jour­naux en ligne. Elle entre­prend actuel­le­ment un doc­to­rat dans la Civi­li­sa­tion isla­mi­que à l' Uni­ver­si­té La Sapien­za à Rome.